"My experience at Sackett Street was absolutely crucial, particularly while I transitioned to a life with writing at the very center of it. The wonderful classes and teachers I had were formative as I applied and was accepted to MFA programs, and as I began to acquire the tools and habits of a serious artist. I'll always be grateful to Sackett for providing high-quality instruction, community, and encouragement to writers."
– Jamel Brinkley
Jamel Brinkley is the author of Witness: Stories, (2023, Farrar, Straus and Giroux) and A Lucky Man: Stories (2018, Graywolf Press), which was a finalist for the National Book Award, the Story Prize, the John Leonard Prize, the PEN/Robert W. Bingham Prize, and the Hurston/Wright Legacy Award; and winner of a PEN Oakland Award and the Ernest J. Gaines Award for Literary Excellence. He was a Carol Houck Smith Fellow at the Wisconsin Institute for Creative Writing, a Wallace Stegner Fellow at Stanford University, and has received an O. Henry Award and the Rome Prize. Raised in Brooklyn and the Bronx, he teaches at the Iowa Writers' Workshop.
---
"Sackett Street is the place to go if you are serious about writing. Everyone works hard to create a vibrant and enthusiastic community of readers and writers." – Kaitlyn Greenidge, author of the novels Libertie, a #1 Indie Next pick, and We Love You, Charlie Freeman, a New York Times Critics' Top 10 Books of 2016. Kaitlyn is the recipient of fellowships from the Whiting Foundation, the National Endowment for the Arts, and the Radcliffe Institute for Advanced Study other places. She is currently a contributing writer for The New York Times.
---
"Here's a secret: The first time I applied to MFA programs I didn't get in anywhere. I'd decided I wanted to give writing a shot

after years as an editor and producer, but the only work I had to apply with had been written in my college workshops a decade earlier. The next winter, I gathered my rejections and got to work putting together a better application. I needed new work, to be pushed to write new work, and I needed peers to read it and tell me what they thought. I must have googled "writing workshop brooklyn" and Sackett Street came up. It was the perfect solution for someone like me: a professional without a lot of time but who wanted–needed!–to bring writing back into her life. It gave me guidance and the confidence to take the next step, simply by being in a place that valued writing, and valued fitting writing into your life, no matter what you do as a day job. I feel lucky that Sackett Street was there when I needed it most."
– Diane Cook, author of the story collection Man V. Nature, a finalist for the Believer Book Award and the Los Angeles Times Art Seidenbaum Award for First Fiction, Honorable Mention for the PEN/Hemingway award, and longlisted for the Guardian First Book Award, and The New Wilderness.
---
"Sackett Street gave me the structure and motivation I needed to delve into writing. At the time I was a working professional who desperately wanted to be immersed in a writing community and gain access to literary resources that would enable me to pursue my passion full-time. I took the MFA workshop; and with the guidance and support of Heather O'Neill I got into Sarah Lawrence College's fiction program. I am grateful to Sackett Street for giving me the courage and ability to make such a huge, exhilarating, and deeply rewarding transition."
– Nicole Dennis-Benn is the author of the bestselling novels Patsy, a New York Times Editors' Choice. Her debut novel, Here Comes the Sun, was a New York Times Notable Book of the Year, won the Lambda Literary Award for Fiction, and was a finalist for the National Book Critics Circle John Leonard Award, the New York Times Public Library Young Lions Award, the Center for Fiction's First Novel Prize, and the Dublin Literary Award. Dennis-Benn is a recipent of the New York Foundation for the Arts Artist Grant and the 2018 Caribbean Life Impact Award.
---
"My Sackett Street workshop was lively and ambitious. I looked forward to it every week. Our instructor was both encouraging and a formidable editor. Six years later, I still remind myself of her advice."
– Flynn Berry, author of the novel Under the Harrow, winner of the 2017 Edgar Award for Best First Novel, A Double Life and Northern Spy. She attended the Michener Center for Writers MFA program and has received a Yaddo fellowship.
---
"Writing in isolation sometimes leads to following your own words in circles. The community of writers at the Sackett Street Writers' Workshop can help you progress past the false doors and pitfalls you've unwittingly built in your work."
– Pitchaya Sunbanthad, author of Bangkok Wakes to Rain, a New York Times Editors' Choice pick and a finalist for the Center for Fiction's First Novel Prize. He has received fellowships in fiction writing from the New York Foundation for the Arts and the MacDowell Colony
---
"I owe my writing career to Julia Fierro and The Sackett Street Writers' Workshop. This might sound like hyperbole, but I strongly believe it is not. I applied to a Sackett workshop with only a couple of pages of fiction to my name. The instruction and community I discovered through that workshop, and each subsequent class, gave me the skills and confidence to pursue my writing, earn entry into an MFA program, and eventually publish the novel that I started as a Sackett student. The instructors' expertise, kindness, and devotion to teaching meant that I left every workshop flush with a sense of possibility, eager to sit down to wrestle with my manuscript, and equipped with new and interesting ideas about how fiction is made. The Sackett Street Writers' Workshop nurtures, inspires, informs, and helps writers realize their dreams." – Keija Parssinen, author of the novels The Ruins of Us and The Unraveling of Mercy Louis, a 2016 ALA Alex Award winner; and an Iowa Writer's Workshop Copernicus/Michener awardee and Teaching-Writing Fellow
---
"I attended my first Sackett Street workshop after I'd completed an MFA, thinking I was doing it 'for the deadlines.' Little did I know how much I would learn, and continue to learn, from that combination of generosity, rigor, and pleasure-in-discovery that is a hallmark of Sackett's workshops. I'm always inspired and impressed by Sackett's deeply engaged participants. Many of the relationships with other writers I cherish, as well as the collaborations, discussions, and book happenings that matter to my life as a writer, exist because of the big, bookish, open-armed community that is Sackett Street." – Sophie McManus, author of the novel The Unfortunates, a Barnes & Sackett alum and current instructor of Fiction-Writing
---
"I was working on my first novel when I discovered Sackett Street. I was new to New York and didn't know any one else who was writing. The few hours I spent each week with the other writers in the workshop, in the comfort of Julia's living room, were cherished times for me. Everyone cared, everyone was serious, and my work improved immeasurably. Sackett Street's workshops were then and are still the best writing workshops I have ever taken. It was almost as hard for me to say goodbye to Sackett Street as it was to say goodbye to the city when I left New York."
– Lauren Kate, internationally bestselling author of the Fallen series, translated into over thirty languages, and a graduate of the MFA program at UC Davis
---
"I learned more about writing than I could have possibly imagined. I was in the company of phenomenal writers, and they were inspirational for me; many of my former classmates are published now. Moreover, I received amazing instruction and detailed feedback on each submission–instruction and feedback that were crucial as I continued writing and revising. Sackett Street fundamentally shaped me as a writer, and I am eternally grateful for the lessons I learned there that will always remain with me." – Monica West, author of the novel Revival Season, graduate of the Iowa Writer's Workshop MFA and 2016 Rona Jaffe fellow
---
"Sackett Street was huge for me. Crucial. First, there's Julia Fierro, who–to date–is the most diligent reader I've ever met. And she's built this big, beautiful web of readers/teachers, guided by her smarts and color-coded feedback technique. Next, there's the atmosphere Julia and her readers/teachers create. It's a community, really. No matter what you're working on, how and for how long, and why, you go to Sackett, you stop writing in a vacuum or under a rock. You get a better sense of what and how and why because you have to. And you're better for it. The work too. Sometimes, way more than that. Sometimes, nothing becomes something because of it." – Jessica Soffer, author of the novel Tomorrow There Will Be Apricots, Hunter MFA graduate, writer for Granta, The New York Times, The Wall Street Journal, and more, and an instructor in the Southampton MFA Program
---
"Sackett Street's workshops vault above the competition with their rigorous format, intimate size, talented participants, and teachers who are not just successful writers but thorough and generous readers. You may sign up to polish a story or two; you will leave with your writing forever transformed and lifelong friends and mentors."
– Sujata Shekar, Hunter College MFA candidate published in The Common, StoryQuarterly, Georgetown Review and elsewhere
---
"Sackett Street laid the foundation for my writing life. It changed how I read and how I think – not only about craft, but about the world. It transformed my New York experience and introduced me to lifelong friends. It is the single most important reason I am a published novelist today, with writing at the center of my life." – Caeli Wolfson Widger, University of Montana MFA grad and author of the novels Mother of Invention, Real Happy Family, and Santa Monica and The Last Party (as Cassidy Lucas).
---
Books by Sackett Street alumni have been translated into 17 languages, won numerous awards,and made bestseller lists nationwide: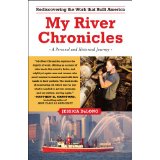 Sackett Street alumni have received the following AWARDS:
Barnes & Noble Discover Great New Writers Award | VCU Cabell First Novelist Award | National Book Critic's Circle John Leonard Award nominee | Flaherty-Dunnan First Novel Prize finalist | Believer Book Award | Bernard Cohen Short Story Prize | Los Angeles Times Art Seidenbaum Award for First Fiction | Alex Award American Library Association PEN/Hemingway Award honorable mention | NAACP Image Awards Nominee for Outstanding Literary Debut | Guardian First Book Award (longlisted) | O. Henry Prize Story Award | Best American Short Stories Award | Pushcart Prize | Best American Non-required Reading | Washington Post Notable Fiction Book | New York Times Bestseller | New York Times Notable Books of the Year | Amazon Best Books | Los Angeles Times Bestseller | Time Out New York Best Books | San Francisco Chronicle Bestseller | Boston Globe Bestseller | NPR Bestseller | Buzzfeed Best Books | Flavorwire Books of the Year | Oprah.com book of the month
FELLOWSHIPS:
Kimbilio; Rona Jaffes; Provost Postgraduate, Michener/Copernicus, Truman Capote, and Teaching Writing Fellowships at the Iowa Writer's Workshop; Radcliffe Institute for Advanced Study at Harvard; Cullman Center Fellowship at The New York Public Library; National Endowment of the Arts, Stegner, Provincetown Fine Arts Center; Wisconsin Institute for Creative Writing; National Book Foundation 5 Under 35 Award; Bogliasco Foundation; Hertog Fellow at Hunter College MFA; Rolón Fellowship in Literature from United States Artists; Lower Manhattan Cultural Council Workspace artist-in-residence; Picador Guest Professor for Literature at the University of Leipzig; Johnson State College Visiting Emerging Writer; MacDowell Colony; Yaddo; Napa Valley Writers' Conference; Tin House Writers' Workshop; Bread Loaf Writers' Conference; Prada Feltrinelli Prize; and Sheila Heti Money for Women Award.
Sackett Street alumni have been accepted at and attended more than 100 acclaimed MFA in CREATIVE WRITING graduate programs, including:
Adelphi University, American University, Antioch University Los Angeles, Arizona State University, Ashland University, Bath Spa University, Bennington College, Bowling Green University, Boston University, Bowling Green State University, Brooklyn College, Brown University, CalArts, Chatham University, Colorado State University, Columbia University School of the Arts, Converse College, Cornell University, Creighton University, CUNY City College, Emerson College, Florida State University, George Mason University, Goddard College, Goucher College, Hollins University, Hofstra University, Hunter College CUNY, Indiana University at Bloomington, Iowa Writer's Workshop at the University of Iowa, Iowa State University, Johns Hopkins University, Lesley University, Long Island University-Brooklyn, Louisiana State, Manhattanville College, Miami University (Ohio), Mills College, The New School, New York University, New York University Low-Residency MFA in Paris, Notre Dame, Ohio State University, Oklahoma State University, Oregon State University, Pacific University, Pratt Institute, Purdue, Queens College CUNY, Queens University of Charlotte, Rutgers University in Camden, Rutgers University in Newark, Saint Mary's, San Francisco State University, San Jose State University, Sarah Lawrence College, School of the Art Institute of Chicago, Sewanee School of Letters, Southern Illinois University in Carbondale, Southern New Hampshire University, Sierra Nevada College, Stanford University Stegner Post-MFA Fellowship, Stony Brook Southampton, Syracuse University, Temple University, Texas State University, University of Alabama, University of Arizona, University of British Columbia-Vancouver, University of Guelp in Toronto, University of California at Davis, University of California at Irvine, University of California at Riverside, University of California at Riverside (Palm Desert Center), University of Florida at Gainesville, University of Florida at Miami, University of Glasgow's MLitt program in Creative Writing, University of Houston, University of Iowa Nonfiction Writing Program, University of Maryland at College Park, University of Massachusetts at Amherst, University of Massachusetts at Boston, University of Michigan, University of Minnesota, University of Montana, University of Nevada in Las Vegas, University of New Hampshire, University of New Mexico, University of New Orleans, University of North Carolina: Greensboro, University of North Carolina: Wilmington, University of North Carolina at Wilmington, University of Notre Dame, University of Oregon, University of Pittsburgh, University of San Francisco, University of Southern California, University of Southern Maine, University of Texas at Austin: Michener Center for Writers, University of Utah, University of Virginia, University of Wisconsin at Madison, University of Wyoming, Vanderbilt University, Vermont College of Fine Arts, Virginia Tech, Warren Wilson College, and Washington University in St. Louis.
Sackett Street alumni writing has appeared in:
The New Yorker, Granta, The New York Times, Paris Review, The Wall Street Journal, NPR's Selected Shorts, The Millions, SALON.com, Tin House, Harper's, Los Angeles Times, New York Magazine, The Village Voice, Psychology Today, The Writer, Time Out New York, The Economist, The Observer, New York Times Review of Books, The Atlantic, L.A Review of Books, Vice, The Daily Beast, Guernica, Electric Literature, The Southern Review, Marie Claire, Glamour, A Public Space, The Toast, Flavorwire, The Hairpin, Bookriot, Jezebel, Fiction Writer's Review, Hobart, McSweeney's, ELLE, Cosmopolitan, Joyland, Poets & Writers, Vol. 1 Brooklyn, Creative Nonfiction, One Story, Tin House, Virginia Quarterly Review, Front Porch, Alaska Quarterly Review, Gulf Coast, Ploughshares, Dogwood, LIT, Slate.com, The Motherlode (NYTimes), Martha Stewart Living, Real Simple, Redbook, Brainchild Magazine, Conjunctions, Glimmer Train, BOMB, A Public Space, Latham's Quarterly, and more.